Unit
Conflict Free Technology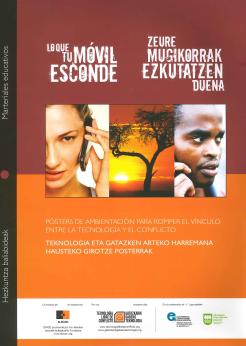 Conflict-free Technology is a campaign lauched by the Spanish NGO, ALBOAN, to draw attention to the connection between mobile phones, tablests and computers and the war in the eastern Democratic Republic of the Congo (DRC).
Our aims is to generate so much pressure from the public that their representatives in the European Parliament will feel obliged to support more effective regulation and companies likewise feel compelled to take responsibility for their supply chains.
The campaign looks at the "extraction-manufacturing-marketing-recycling" cycle for electronic devices. This is a critical reflection on our own life style, consumption patterns and model of development and their links with mining and the people who both depend on and are harmed by mining. In so doing we raise fundamental questions about the human and environmental sustainability of our current international economic system.