Activity
Taking a stand in support of equal rights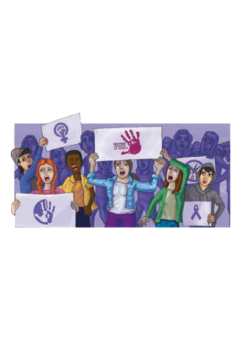 In this activity we will see a video that is a song titled "rap against racism" and it´s a campaign made by some famous singers against racism. Later, we will reflect on the video and on the actions that take place around us in favor of equal rights. The objective of this activity will be to encourage young people to get involved in activities that increase social awareness and to experience new forms of citizen participation.
Material necesario
* Photocopy of Appendix I.
* Computer and projector
Age
Between 16 and 17 years
Length
2 x 50 minute sessions.
Download material
Card 8.1.pdf Card 8.2.pdf
Teaching material
Incluye versión en inglés