Activity
Philosophy and equal rights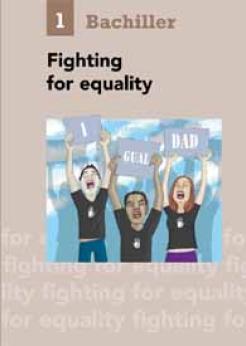 This group activity will consist in learning about some philosophical theories that deal with equality and to reflect on the application of these concepts in the present society. For that, groups should discuss the basic concepts of equality.
Material necesario
* Photocopies of Appendix I for the students.
* The group set-up requires one computer per student or, where appropriate, per group of students.
Age
Between 16 and 17 years
Length
3 x 50 minute sessions.
Download material
Card 5.1.pdf Card 5.2.pdf
Teaching material
Incluye versión en inglés