Activity
New racism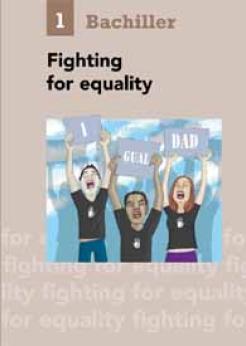 As a continuation of the activity "the history of racism", in this activity, firstly, the student will think about the different types of racism and then, these new types will be discussed in class. The objective will be, through the analysis of the evolution of racism in these new forms, to understand the mechanisms that give rise to discrimination and to identify different concepts regarding equal rights.
Material necesario
* Photocopies of the appendixes for the students.
* Internet access.
* The group work dynamic requires one computer per student or, where appropriate, per group of students.
Age
Between 16 and 17 years
Length
2 x 50 minute sessions.
Download material
Card 3.1.pdf Card 3.2.pdf Card 3.3.pdf Card 3.4.pdf
Teaching material
Incluye versión en inglés