Activity
Key events in the struggle for equal rights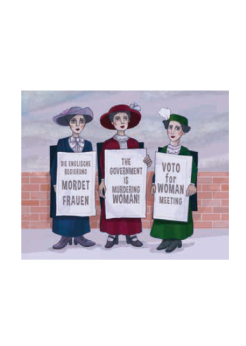 This activity will consist in a reflection on the equal rights after viewing the film "Selma". Later, we will read the first appendix to know more in depth the situation in Selma and finally, we will form different groups to analyze the film. Later on, the groups will expose different historical events that have supposed an advance in terms of equal rights to their classmates. The objective will be to learn about significant people and events in the struggle for equal rights and also, to examine the evolution through history.
Material necesario
* The film "Selma".
* Photocopies of the appendices for students.
* Internet access.
* The group set-up requires one computer per student or, where appropriate, per group of students.
* Projector.
Age
Between 16 and 17 years
Length
5 x 50 minute sessions.
Download material
Card 4.1.pdf Card 4.2.pdf Card 4.3.pdf
Teaching material
Incluye versión en inglés