Unit
A place in the world. Beyond borders. Exhibition guide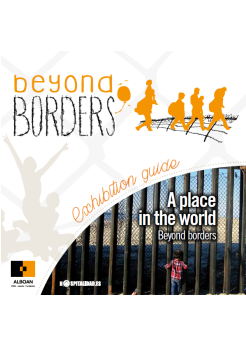 This exhibition aims to bring us closer to the situations experienced by migrants and refugees, so that we can learn about what is happening in the world, to enhance our ability to welcome them and our acknowledgement of the wealth of such meetings.

This exhibition includes photographs by the photojournalist IVAN BENITEZ, by organisations that ALBOAN works with and some other images that we consider significant.

We invite you to observe the photographs and the details, to see the people that are shown in them and to imagine their life stories (fleeing, travelling and arriving). We have not been part of their migration stories but we can be present in their arrival stories, to make them stories
of welcome and integration.

The exhibition consists of 20 panels that offer us a journey of increasing awareness. The images are accompanied by explanatory texts that bring us closer to the causes and consequences of the migration process for individuals who flee in search of a decent life.