Activity
What glasses do you wear?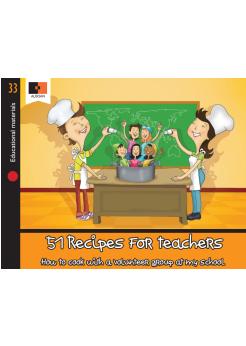 They will begin by brainstorming their ideas on a blackboard, creating the different categories of people whom they think they have in their environment. They will select one or two of those categories in pairs and they will build a pair of glasses each, which will represent a vision of the reality that the person selected has on his/her day-to-day activities. The game will consist in each person in the group wearing a pair and trying to see the reality from that point of view.
Material necesario
1.- Cardboards.
2.- Markers.
3.- Crayons.
4.- Glue.
5.- Tape.
6.- Stickers.
7.- Wools.
8.- Plastic glasses.
9.- Materials for decorating, building and creating.
Download material
Card 2.7.pdf
Teaching material
Incluye versión en inglés