Activity
Researching the discourse used by the media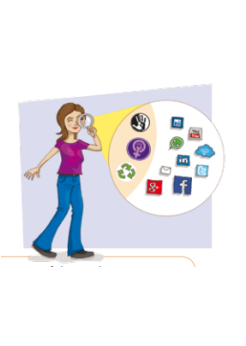 By groups, we will search information on social networks and websites about immigrants. Also, we will analyse the influence of cultures and religious events. In addition to this, we will search and critically analyze a current piece of news related to the subject, to finalize with a pooling.
Material necesario
* Photocopies of Appendix I for the students.

* A computer per student or group, as the case may be, is needed for this collaborative exercise.

* Internet access.

Length
3-4 x 50 minute sessions.
Download material
Card 1.1.pdf Card 1.2.pdf
Teaching material
Incluye versión en inglés