Activity
How to make a Kamishibai with children: the story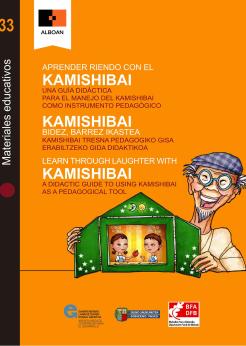 This activity is divided in three sessions in which the story for a Kamishibai is going to be created.
In the first one "Dona & Dino" story is read, to analyze the Kamishibai technique, from the structure to the elements that take part in the story. The next phase consists in the adaptation of a story dividing it in 12 sequences, adapting it to the Kamishibai and analyzing each sequence to finish reading it. Finally, in the third one, another Kamishibai is created but this time based on a mythological story.
Material necesario
1.- Sheets.
2.- Writing material.
Download material
Card 1.1.pdf Card 1.2.pdf Card 1.3.pdf
Teaching material
Incluye versión en inglés