Activity
How to make a Kamishibai with children: the stage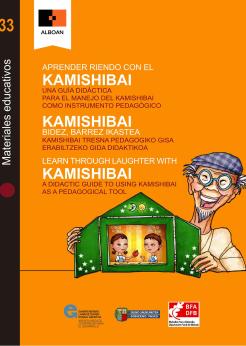 This activity consists in a unique session in which the stage for a Kamishibai must be created. If you don't have one at your school you can borrow one for "ALBOAN resources centre":http://centroderecursos.alboan.org.
Material necesario
1.- Model of stage.
2.- Embosser (or, if not an empty pen).
3.- Four 38x42cm card boards.
4.- Cold silicone glue.
5.- White glue.
6.- Scissors
7.- Duct tape.
8.- A piece of fabric.
9.- Paints and paintbrushes.
Download material
Card 3.1.pdf
Teaching material
Incluye versión en inglés