Activity
How to make a Kamishibai with children: the illustrations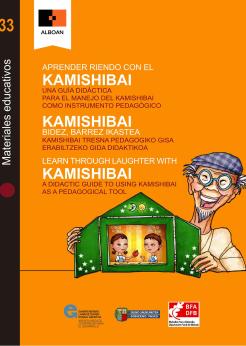 This activity is divided in two sessions in which the ilustrations for a Kamishibai are going to be created.
In the first one the ilustrations are created using the desired drawing technique and at the same time the story must be transcribed onto a computer and printed and in the second one the ilustrations and the text are joined together, the result are checked and the story is narrated in groups of two.
Material necesario
1.- 12 30x42cm paper sheets
2.- Drawing material (depending on technique)
3.- A computer with printer.
Download material
Card 2.1.pdf Card 2.2.pdf
Teaching material
Incluye versión en inglés