Activity
Assembly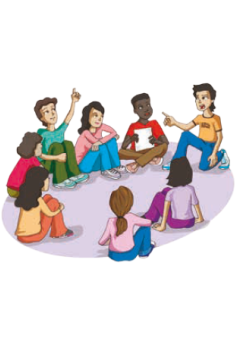 This activity is aimed at working on the basics of the way a democracy functions. This will be done via the creation of an assembly (parliament), where various debates that were held in each class in the previous activities will be discussed and brought together. The aim of this activity will be to consider the asssembly as an essential tool for planning coexistence in schools and also, to work on organisational and communication skills.
Material necesario
* Computers (secretaries).
* Blank sheets of paper - An urn.
Length
2 x 50 minute sessions.
Download material
Card 5.1.pdf
Teaching material
Incluye versión en inglés