Activity
What does an NGO do?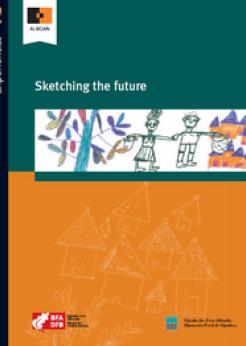 Do we know any Non Governmental Organization? Do we know how they work, what their objectives are? Do we know which NGOs operate in our city?
We work in groups and ask each group to discuss about these issues: What is an NGO? What ends pursued? How do they work? What NGOs do they know? Have we had any contact or collaboration with someone? What do you think of their work? Then, with the basic ideas of what NGOs do, and with the name some of them, we ask to perform a word search for the other groups to find out the key words that they have pointed.
Having identified the organizations they know, in groups or in pairs, they proposed to make contact with some of the NGOs mentioned and mainly with those that are in our environment in order to know more in depth. To do this, prepare a script of questions about what we want to know: priorities, ways of working, countries, organization ...
We conduct the interview and then share what we have learned.