Activity
Surfing in the website of the Jesuit Refugee Service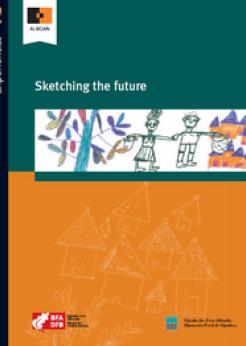 Do we think that Internet is a suitable way to transmit information?. Does it affect the visual impact and the setting up a website on the perception of the message?
We divide the class into several groups and propose, first, check the website of the Jesuit Refugee Service (JRS) in Colombia and analyze and we pick out the relevant information about the work of this organization. Subsequently, we contrast the information obtained with the one that appears in the document of Luis Magriñá about the work done by the SJR with refugees (card 2.1), which will be distributed them, and answer questions from the card 2.2.
We share what worked in groups and, in groups, ask them to think how they would design or what would change on this website to add and / or highlight what I have found most striking and remarkable.
Material necesario
Card 2.1
Card 2.2
Length
2 sessions, 50 minutes each
Download material
Activ 2.1.pdf Card 2.2.pdf
Teaching material
Incluye versión en inglés