Exhibition
Stand by: Refugees in Cameroon. Stories of overcoming the odds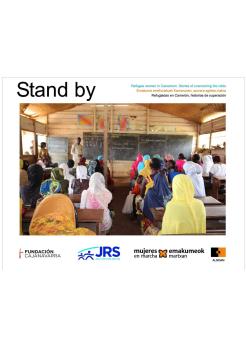 Exhibition made with photographs of Laura Lora that deals with the face of refugee women from Cameroon and learn about their stories of overcoming and survival.
Alboan collaborates with the Jesuit Refugee Service, JRS, in the Garoua-Boulaï, Gado, Bertoua and Mandjou areas, in eastern Cameroon. Through access programs to vocational training, psychosocial support, literacy courses and counseling for the creation of small businesses, a better future is sought for refugees and the local population, especially for young women.
The exhibition is part of the Women en route proposal.
Download material
Refugiadas en Camerun-2019.pdf
Teaching material
Incluye versión en inglés