Activity
Knowing refugees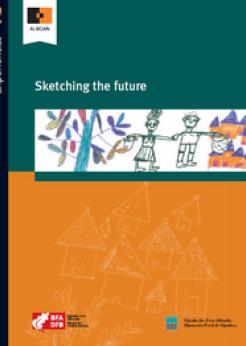 How would we feel if we were forced to leave our home, family, friends, environment? What is the difference between a refugee and a displaced person?
To begin with we will form four groups and hand the testimonies of refugees that appear in the text of Lluis Magriñá (card 1.1) and the information.
Two groups will work on this information in order to draw graphs to present them after the rest of the group and other two groups will work on the testimonies of people to let people know the causes and their situation. All groups will also be asked to think about proposals to solve the situation of these people.
Later, one person from each group will present the result of their work. All this information can be placed on the walls of the classroom.
Material necesario
Card 1.1
Card 1.2
Length
2 sessions, 50 minutes each
Download material
Activ 1.1.pdf Activ 1.2.pdf
Teaching material
Incluye versión en inglés