Activity
How can we organize an activity or project?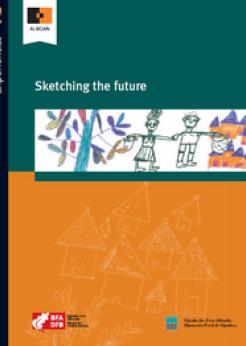 How would we organize an activity in a refugee camp? What should we look for? What help or materials we would have?
We make groups and ask each group to read carefully card 8.1. We ask them that while they are reading the record, they will have to select the different moments or steps that have the project and put a title.
After we put together the different phases of the project and reach a consensus among all groups.
Now it's up to us to make a proposal. We ask them to think about an awareness activity about refugees. To do it, they should follow the steps listed in the project and, in groups, will be distributed tasks or actions to take.
Finally, we'll, put it in common and evaluate it.
Material necesario
Card 8.1
Download material
Activ 8.1.pdf
Teaching material
Incluye versión en inglés