Activity
The conflict tree in Liberia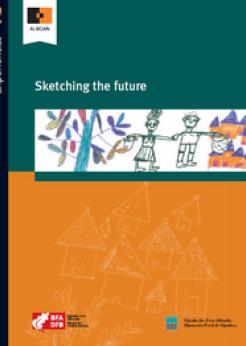 What do we know about the war in Liberia? Do we know how the situation is today and who the president is? What challenges the country faces?
Deliver the report on the situation in Liberia (Card 12.1) and form groups. In each group intends to make a tree whose the roots mark the causes of the problem, put the consequences on the branches and trunk is formed by the different problems that arise in the conflict.
A large tree is drawn on the board or on a flipchart and a representative from each group presents and writes in every part of the tree something about they have worked and reflected in their group, so that the tree is completed with the input of the whole group.
Then ask them to report things that the organizations are doing (Working with child soldiers and refugees or displaced persons) to deal with this problem. We put them together and, if possible, we support together one of these activities.
Material necesario
Card 12.1
Download material
Activ 12.1.pdf
Teaching material
Incluye versión en inglés