Activity
Children like us?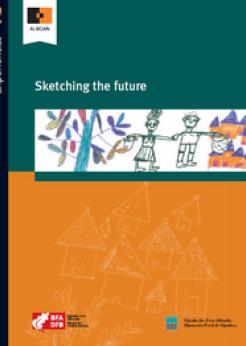 What do we know about children at risk in our environment? What kind of risks face children in our society? What kind of risks are there in West Africa?
We work in groups in which we first present a brainstorm ideas on the board or flipchart on these questions: What suggests us the expression _children at risk_? Who are they? What situations do we know? How are they? Where do you find them in our cities or neighbourhoods? Secondly we present the answers to these questions through a map representing our neighbourhood or city and try to identify where they are, where they meet.
We may contact with organizations that work with them and them to better understand their situation and improve our map. We propose a model interview card 10.1.
We return to the classroom and discuss the results of the interviews, we reflect together.
Finally we consider what we can do ourselves and with which kind of people we can count.
Material necesario
Card 10.1
Download material
Card 10.1.pdf
Teaching material
Incluye versión en inglés