Activity
Children in extreme situation: Child soldiers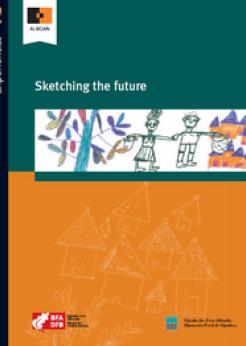 Do we know the problems of children in Liberia during the war? What are the consequences being child soldier? Is it possible the integration after the conflict?
We deliver a paper about the situation in Liberia (Tab 11.1) and provoke a brainstorming that we present on the board or flipchart about these questions: What risk have children of Liberia in the war? What problems do they face when conflict ends? What solutions are proposed and what difficulties lie? What solutions we propose to help them to integrate into society?
Then we compare the situation of children in Liberia with the minors of our environment, reviewing the activity on "Children like us?":http://www.educacion.alboan.org/en/activities/2874.
Tip: You can complete the activity with Javier Bardem video "Invisibles":http://centroderecursos.alboan.org/es/registros/1879-invisibles about soldier children or with the material available on the subject in ALBOAN.
Material necesario
Card 11.1
Download material
Activ 11.1.pdf
Teaching material
Incluye versión en inglés