Activity
The challenge of reintegration...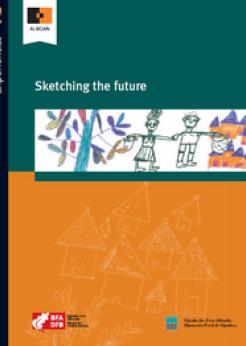 What family, economic or educational problems may the displace people find when they return to their homeland?. How can help they solve these problems?
We form groups and give them 6.1 card. After reading individually, the we propose that in a sheet with three columns, reflect on the following topics:
1) what are the main problems and difficulties faced by refugees on their return home,
2) possible solutions that occur to us to overcome these difficulties
3) what we can do to change this situation. We propose actions that we can do ourselves directly, as well as others that we can apply to other groups.
Finally we can get in contact with these groups and we extend our reflection.
Material necesario
6.1 card
Download material
Activ 6.1.pdf
Teaching material
Incluye versión en inglés