Activity
African women presidents?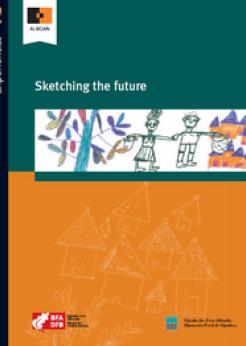 What do we know about African women? Do we know any holding a political office? What does the media say about African women?
We brainstormed about the idea we have of African women considering three aspects: First we concentrate on what does the society think, then what the media transmits to us and if we know women who are "popular" for his work on behalf of society . If we do not have any images of them, we can reflect on it...
Then split the text of the card 5.1, about the situation in Liberia.
We formed groups and ask them to find out on the Internet, who is Elle Johnson-Sirleaf and complete the information: group 1 work his biography, group 2 his political work, group 3 publications and awards, group 4 what other African women have been presidents.
A representative from each group presents to the rest the information obtained and reflect why we knew so little about African women.
Material necesario
Card 5.1
Download material
Activ 5.1.pdf
Teaching material
Incluye versión en inglés